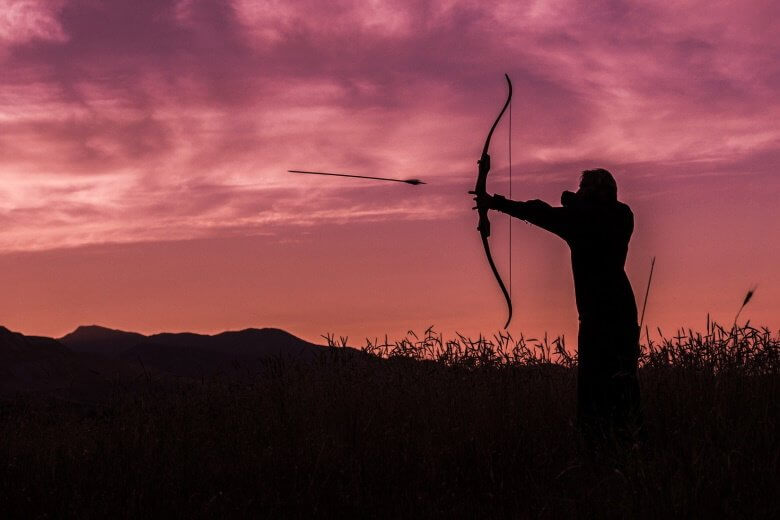 The prevailing mantra, reinforced in the movies, is ready, aim, fire.
And the hero or heroine pulls off an impossible shot and saves the day!
This mantra is based on the idea that you only have one shot to get whatever it is you are hunting.
Not so with most things. You get multiple shots, and you can adjust between attempts based on the feedback you get.
So… Ready, Fire, Aim
We are so conditioned to the movie version that Ready, Fire, Aim sounds funny, like a well-known jingle with a wrong note.
Let's try that again…
Prepare a rough draft of your intentions (Ready), take action (Fire), see what happens and adjust (Aim). Then repeat, and repeat again, and again. Deliberate practice until your aim is true. How do you think the hero got that good?
Low skills? Indecision? Procrastination?
Then use Ready, Fire, Aim, Repeat.
Here are some more tips on how to stop procrastinating.
And here are two videos on some incredible archery, and Ready, Fire, Aim, Repeat.
https://youtu.be/BEG-ly9tQGk
https://youtu.be/DZsQmlZclTo
My best wishes, Paul