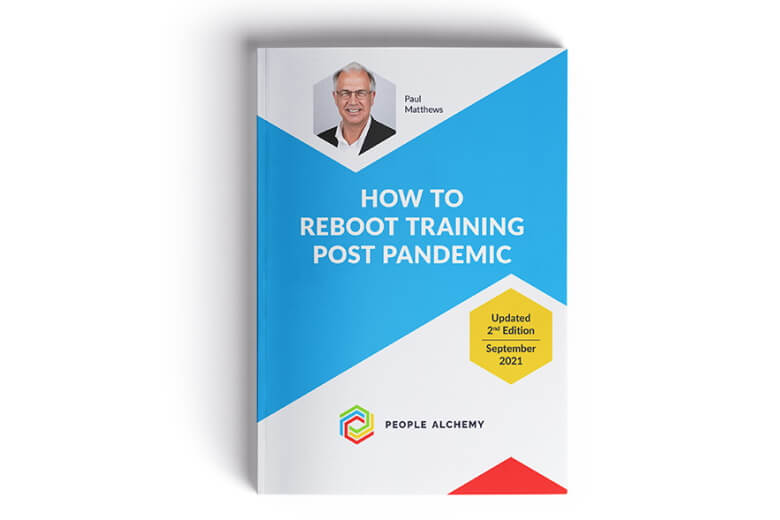 How to Reboot Training Post Pandemic – the updated 2nd edition of my eBook is now available.
Well over 2000 downloads of the original "How to reboot training for 2020 and beyond" and over a year later it was time to update the first edition, ensure it's message is still current and, more importantly, future proof.
The emergency "webinising" of training courses that happened in 2020 was perhaps necessary. But it had many shortcomings which won't stand the test of time. Just delivering the same event on Zoom does not achieve the outcomes business requires.
'How to reboot training' eBook fixes that
This desire to return to the classroom is too often trainer-centric rather than learner-centric. We should not mistake our natural desire to be with other people after the isolation of social distancing for a desire to get back in the classroom.
This Guide steps you through a process to figure out what those changes to training need to be. So if you want sustainable behaviour change, get your copy of the 2nd edition eBook to learn how to get it right now that we are emerging from the pandemic.
My best wishes, Paul