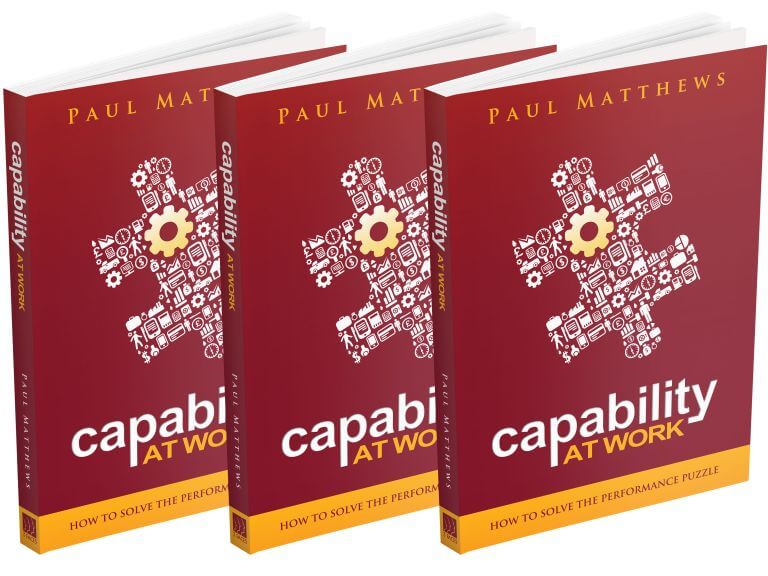 The role of Learning and Development is changing…
This presents both a challenge and an opportunity for L&D practitioners. Paul's highly practical book tells you how to deal with the challenge and seize the opportunity.
There's no doubt that many organisations struggle with poor performance. Despite investing in various learning and development initiatives, they seem unable to solve the performance puzzle. They can't get to the real underlying cause of the lack of performance, and so it continues. Think about it this way – wherever there's a poor performance, it's because someone isn't capable of doing what needs to be done. Something is stopping them doing the job in front of them.
This book is like a 'Field Guide' that shows you how to operate as a performance consultant, identify the root causes of poor performance and collaborate with the operations managers to deal with those causes.
It provides you with practical steps you can take to improve personal and organisational performance through the L&D and HR functions.
"It is not sufficient to be competent. An L&D department must be capable and must be able to build the capability of its clients. This book explains why this is so, and lays out practical steps to get you there."
Dave Pearson, Head of R&D IT learning Service
"This book is a must for anyone starting out in the world of HR and L&D as well as for the more seasoned practitioner who has faced the challenges of turning knowledge and competence into capability. A very welcome addition to the business book library."
Colonel Garry Hearn OBE, Defence Learning and Development Transformation Programme
Survive and thrive with capability
Changing your perspective
The new L&D role
The components of capability
The Performance Consultancy process
Getting the meeting
What to do in the meeting
After the meeting
The role of the manager
Towards a performance culture
Three for the price of two
FILL IN YOUR DETAILS BELOW AND WE'LL POST YOUR COPY TODAY.
Europe £6.00 | Rest of World £10.00